We're Here For You!
Still have questions? Contact us!
About La'Bayit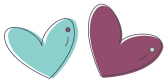 What is La'Bayit?
La'Bayit is the ONLY wedding gift registry that has everything you need for your new home in Israel! We've got appliances that work with Israeli outlets, beautiful Judaica for Shabbat and Chagim, unique hand crafted Israeli items, beloved International brands and, of course, kitchenware, cookware, bedding and home decor. All reasonably priced, and easily managed. All you have to do is choose your dream gifts, tell your guests that you've registered on La'Bayit, and receive the perfect wedding gifts. Mazal tov!
Where does La'Bayit ship to?
La'Bayit delivers gifts to couples all over Israel. Our store is completely online so friends and guests can be located outside of Israel and still purchase gifts for the bride and groom.
Who is La'Bayit for?
La'Bayit is for English-speaking couples in Israel who are getting married, and for wedding guests and friends who want to take part in building a couple's new home!
Is there a Hebrew version of La'Bayit?
Not yet! Right now, we cater exclusively to English-speaking couples in Israel and their unique needs. If you know of a Hebrew-speaking couple that's interested in using the registry, have them give us a call and we'd be happy to help them out.